Dynasty (1979)
Posts: 2689
Joined: Sat Apr 12, 2008 5:02 pm
Location: Lurking somewhere in the back of my mind...
Yes, I do want to pass comment.
And the comment is ...
PASS!!!!!
ACK!...It's Rock 'n' Roll!!
---
Moderator
Posts: 3000
Joined: Tue Jan 11, 2005 9:20 am
Location: UK, XBOX Live Gamertag: PyroMessiah86
---
I never mentioned anything about set length! One of my other all time favourite bands is Dream Theater and they regularly do "An Evening with...." shows which is basically two sets with an interval of 20-30 minutes so you are talking up to three hours of performance across two sets! With Kiss doing the best part of two hours already it wouldn't take that much to extend it out and the whole thing could become more 'informal' and then maybe they could play around a bit more with the setlist to include some of those other 'classics' they don't currently play......

They certainly have enough material, banter and crowd command skills to make it work so why not?
---
Pete
---
---
The Originals II (1978)
Posts: 934
Joined: Tue Mar 10, 2009 1:52 am
Location: London
I thought they were great at Sheffield and Brum.

Checked out some of their stuff on youtube and really enjoyed it, esp this one:


---
Best Of The Solo Albums (1979)
Posts: 3103
Joined: Tue Oct 13, 2009 8:46 pm
Location: In The Navy
I quite like them. Although their sound has been dismal at some of the gigs.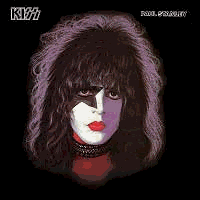 ---
I also spoke to Chris, he's a really nice guy.
He was annoyed by the sound, but said it isn't the worst thing in the world, because he's out in Europe Living the dream.
He was really optimistic about the future, and said he couldn't wait to play download.

I think they are good, but as others have mentioned, they aren't like KISS, so won't be appreciated, i really enjoyed them anyway and have spoke to him just before.
---
Animalize (1984)
Posts: 5951
Joined: Fri Jan 07, 2005 9:22 am
Location: Aberystwyth, Wales, UK
I've seen them six times on this tour ....met the guys backstage n' stuff - great guys but music is very, very retro.
At least they try to get the "KISS Army" on side.

Don't think I'll be purchasing the album - anytime soon.
---
Alive II (1977)
Posts: 638
Joined: Mon Jul 04, 2005 5:02 pm
Seen them and bought the CD. I think they did a great job supporting KISS, as let's face it, that ain't an easy job. I will go and see them if they come over here again.
One thing that made me chuckle every time was that their bassist looked like Bad News' Colin Grigson.. I kept expecting him to get on the mic between numbers and say "All I am asking is that you let me sing just ONE number".
When did Motley Crue become Classic Rock?
---
after brum i bought the cd as i thought they where okay despite the dreafull sound, and to be honest i really am enjoying the cd, very old school sounding but thats not rally bad is it
, and the guitarists are really good
---
Double Platinum (1978)
Posts: 1056
Joined: Wed Jan 05, 2005 9:23 pm
Location: Edinburgh
Contact:
Running very late passing comment on Taking Dawn, but after hating them on the first night I started to really enjoy their set and by Glasgow I was a fan.
The boys are really down to earth and great fun - their accoustic set on the Sunday at Download was one of my highlights of the weekend!!
Plus, they are pretty easy on the eye which is never a bad thing in my mind
17853 miles and counting - a personal Odyssey
1822 miles and counting - another Odyssey?
---
been listening to thier CD...ok a little nickelbackish though ,a little Skynyrd too,,,could be worse,,! plus thiers a great version of Black Diamond...which i had no idea they did..until it came on...!
---
---
Return to "2010 Sonic Boom Over Europe Reports"
Who is online
Users browsing this forum: No registered users and 1 guest