Have a great day Amz!
Pete
---
Moderator
Posts: 4601
Joined: Mon Oct 09, 2006 7:53 am
Location: Whittlesey, Nr Peterborough
Contact:
Happy birthday Amz.
Martin Curtis BA (Hons) ELL (Open)
(status accurate from 3 August 2010)
A world without heroes
Is like a world without sun
You can't look up to anyone
Without heroes
---
Best Of The Solo Albums (1979)
Posts: 3103
Joined: Tue Oct 13, 2009 8:46 pm
Location: In The Navy
Happy Birthday, don't over do it on the Buckfast!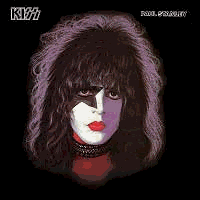 ---
Happy Birthday Amz!
Hope you have a great day!
---
HB Amabel
---
Ace Frehley (1978)
Posts: 1728
Joined: Thu Mar 29, 2007 4:56 pm
Location: In a pub somewhere but not sure where
Happy birthday Amz.have a great day...
---
Happy Birthday Amabel!
"Hi, I'm Rich Pelley. I'm on the guest list."

"Awopbopaloobop Alopbamboom"
---
Dressed To Kill (1975)
Posts: 106
Joined: Sat Mar 08, 2008 10:28 pm
Location: Auchenblae, Scotland
Happy Birthday
Marty - Stay Hungry
---
Ace Frehley (1978)
Posts: 1612
Joined: Sun Feb 04, 2007 6:34 pm
Location: Ruislip
Have a fab weekend of celebration !
---
Happy Belated B'Day Scotty!
They try to tell us we don't belong, but that's alright, were millions strong......
---
Greatest KISS (1996)
Posts: 10026
Joined: Sun Jan 09, 2005 10:50 pm
Location: MIZ ARSE, GRUMPY OLD BASTARD
Contact:
Happy Bathday for last Friday Amz. I would have put something on here but | was nowhere near a computer...and as you know, I have the only blackberry that doesn't allow me internet access.
---
Double Platinum (1978)
Posts: 1056
Joined: Wed Jan 05, 2005 9:23 pm
Location: Edinburgh
Contact:
Thanks for the birthday wishes peeps, had a typically boring day stuck at work, but was out with sis over the weekend of my birthday, and then decided to treat myself to a trip to Sheffield this weekend just past to complete my birthday celebrations with a DTK gig.
17853 miles and counting - a personal Odyssey
1822 miles and counting - another Odyssey?
---
---
Who is online
Users browsing this forum: No registered users and 4 guests