I hope your not workin' hard!!!

Have a great day sir.
Pete
---
Happy birthday Steve. Have a good one.
Official Kiss Army member #1960
---
Best Of The Solo Albums (1979)
Posts: 3103
Joined: Tue Oct 13, 2009 8:46 pm
Location: In The Navy
Happy Birthday!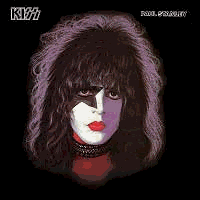 ---
Ace Frehley (1978)
Posts: 1609
Joined: Sat May 31, 2008 6:07 pm
Location: southern twot
Contact:
---
Happy Birthday Steve
---
Creatures Of The Night (1982)
Posts: 4689
Joined: Sun Jan 09, 2005 1:18 pm
Location: Inside The Clique!
Rock on Dude
If offended please feel free to report me to your nearest MOD
---
Greatest KISS (1996)
Posts: 10026
Joined: Sun Jan 09, 2005 10:50 pm
Location: MIZ ARSE, GRUMPY OLD BASTARD
Contact:
Happy Bathday Steve. Sorry its a tad late but thats leprosy of the brain for you.
Hope you had a great day & got well slaughtered last night.
---
Happy birthday steve.
(only my opinion,in no way am i insulting you....statement copyright of plugtwot)
---
Thanks guys, am only just recovering...............
Deuce
Steve
---------------------------------------------
Stand by my side, I'll be there for you......
Get up! and get your Grandma outta here
---
Peter Criss (1978)
Posts: 2015
Joined: Fri Dec 02, 2005 12:05 am
Location: Walsall, West Of The Midlands! Official KISS ARMY Member #1010 XBox Live: Oh4Q
Belated Happy Birthday mate.
Danger You, Danger Me, Danger Mouse!
Shock Me - Put on your black SWEATER!
---
---
Who is online
Users browsing this forum: No registered users and 10 guests